SAN FRANCISCO (KRON) —  A shooting at Umpqua Community College in Oregon left nine people dead on October 1, 2015. Read below to learn more about each victim of the Oregon college massacre.
The Douglas County Sheriff's Office identified the victims killed in the horrific massacre that took place on a college campus.
In a response from Sheriff John Hanlin, "Let me be very clear: I will not name the shooter." Sheriff John Hanlin said during a Thursday night briefing at a fire station near the Roseburg campus. "I will not give him credit for this horrific act of cowardice." "He in no way deserves it," he said. "Focus your attention on the victims and their families and helping them to recover."
Lucero Alcaraz, 19
Lucero Alcaraz was from Roseburg and graduated from Roseburg High School this year.
She was one of 87 students who qualified to become UCC Scholars,
According to a post on her sister Maria's Facebook page, it appears Lucero wanted to be a pediatric nurse.
"I'll miss her making fun of me when I would attempt to say the Starbucks cup sizes, getting pissed when I would tackle her with kisses or photograph the heck out of her," her sister wrote. "Sister, I miss you, I love you, and I wish I could see you walk through the front door right this second. I don't know how I will make it through this …I don't know if I can ever relieve this pain. Rest in piece sister…I'll see you soon."
Treven Taylor Anspach, 20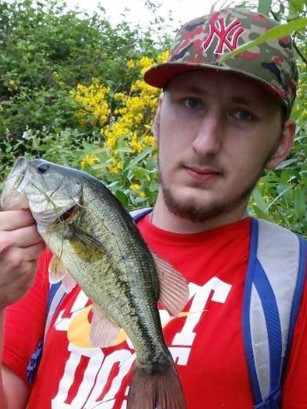 Treven Anspach was from Sutherlin, just north of Roseburg. Chief Greg Marlar of the Douglas County Fire District No. 2 said Anspach was part of the fire and EMS family, though his exact role wasn't immediately known."Obviously we are family, and this hurts," Marlar said.
Anspach's family thanked the public for their support.
"Treven was one of the most positive young men, always looking for the best in life," they said in a statement. "Treven was larger than life and brought out the best in those around him."
Anspach, his parents said, "was a perfect son."
The 20-year-old was a very talented athlete with a "steady head on his shoulders," said Brody Jansen, who knew Anspach from high school sports.
Anspach was always "a nice, respectful guy that always seems to have his friends and family's back,"
Rebecka Ann Carnes, 18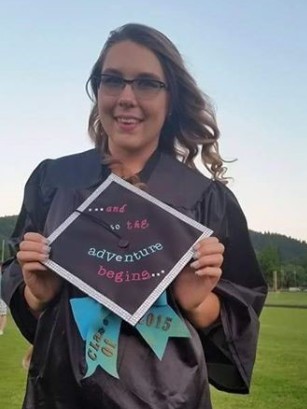 Rebecka Carnes was from Myrtle Creek, just south of Roseburg.
Quinn Glen Cooper, 18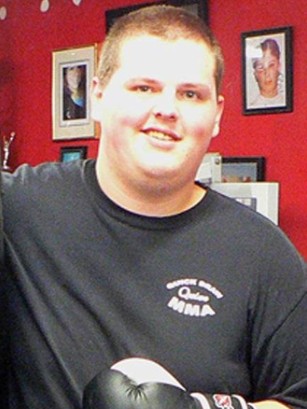 Quinn Cooper was from Roseburg, the sheriff's office said. His family said he graduated in June from Roseburg High School. Thursday was his fourth day of college."We are in shock this happened," the family said in a statement.
"Quinn was funny, sweet, compassionate, and such a wonderful loving person. He always stood up for people."
He and his brother Cody were inseparable, the family said. They loved playing the video game Ingress together.
Cooper loved dancing and voice acting and was going to take his brown belt test in martial arts on October 10, the family said.
"I don't know how we are going to move forward with our lives without Quinn," they said. "Our lives are shattered beyond repair.
"We send our condolences to all the families who have been so tragically affected by this deranged gunman. No one should ever have to feel the pain we are feeling."
Kim Saltmarsh Dietz, 59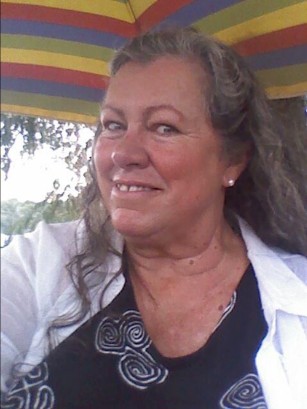 Kim Dietz was from Roseburg, the sheriff's office said.Her husband, Eric, is the manager of Pyrenees Vineyard in Myrtle Creek, according to
post on the vineyard's Facebook page
. The couple were caretakers at the vineyard for many years, it said.
Their daughter is a student at the college but was unharmed in Thursday's shooting, according to the post.
A GoFundMe page to raise money for the funeral expenses included a comment from someone who said she knew Dietz from the college.
"I met with her on her first day at UCC and she was so scared to come," Hanna C. wrote. "I told her she could do it. Since then, she excelled in school. Everytime I saw her on campus she made a point to stop and thank me and tell me how well she was doing.
"I just saw her this week and she thanked me again and updated me on all her accomplishments."
Lucas Eibel, 18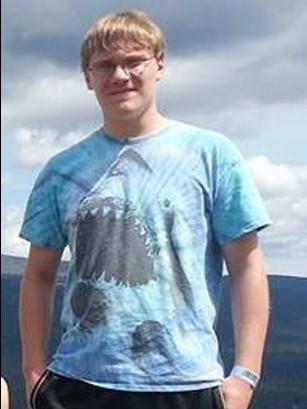 Lucas Eibel was a quadruplet with two brothers and a sister.
According to the Roseburg News-Review
, the quadruplets graduated from Roseburg High School this year.Eibel, who graduated with high marks, was studying chemistry, his family said. Like Alcaraz, he was selected as a UCC Scholar.
"We have been trying to figure out how to tell everyone how amazing Lucas was, but that would take 18 years," his family said in a statement.
Eibel loved the Future Farmers of America, volunteering at the Wildlife Safari animal park in nearby Winston and a local animal shelter, his family said. He was "an amazing soccer player."
Jason Dale Johnson, 34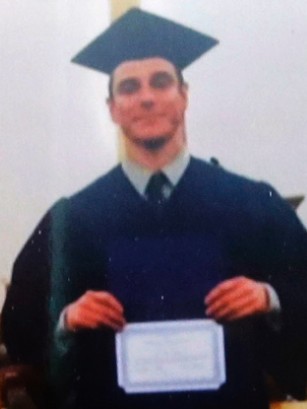 Jason Johnson was from Winston, just south of Roseburg, the sheriff's office said.His family said in a statement that Johnson "was proud to be a Christian" and had only recently enrolled in school.
"Jason's mother said that Jason was proud of himself for enrolling in school, and so was his mom. They felt that Jason had finally found his path.
"His family says that he will be loved and missed."
Lawrence Levine, 67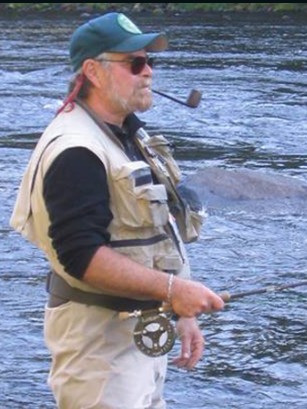 Lawrence Levine, from Glide, about 16 miles northeast of Roseburg, was the teacher in the classroom that was attacked, the sheriff's office said.He was an assistant professor of English, according to the school's website.
Levine grew up in Beverly Hills, California, but moved to Oregon after graduation,according to The Oregonian newspaper. He lived in a rented cabin on the North Umpqua River and loved fly fishing, the paper said.
Levine loved the blues and other types of music and was a writer, having penned many novels, though none was published, the paper said.
Sarena Dawn Moore, 44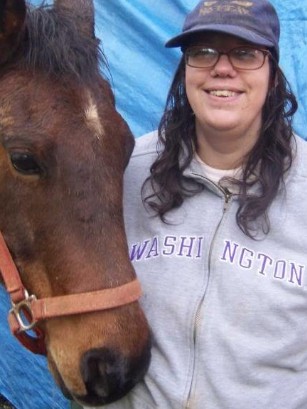 Sarena Moore was from Myrtle Creek, the sheriff's office said. She was a member of Grants Pass Seventh-day Adventist Church in Grants Pass, about 70 miles south of Roseburg, the church said."It's been … reported that one of Sarena's last posts on Facebook was an affirmation of her desire to stand up for Jesus and Christianity," Pastor Christian Martin wrote on Facebook.
Moore was the mother of two adult sons whom she loved dearly, Martin told the Adventist Review magazine.
She was a student at the college, in her third semester studying business, the magazine reported.
"She was thrilled to enroll," Martin told the magazine. "She counted it as a direct answer to prayer. She praised the Lord for opening doors for her to pursue a degree in business."
Moore was known as a strong believer in the power of prayer, he said, and often wrote messages about her faith on her Facebook page.
CNN helped contribute to this report